Updated:

@

22-Apr-2019 6:00am

Summary / Temperature
Wind
Rain
Outlook

Overcast

50.2°F






Cool



Feels like:

50°F





Today
Yesterday
High:

52.0°F




12:00am

67.5°F
3:58pm
Low:

49.8°F




4:59am

51.4°F
11:08pm

WNW




0.0


Gust:


0.0 mph

0

Bft -

Calm

Today:

2.0 mph

12:33am

Gust Month: 21.9 mph April 15

| | |
| --- | --- |
| Rain Today: | 0.00 in |
| Rain Rate (/hr): | 0.00 in |
| Rain Yesterday: | 0.22 in |
| This Month: | 3.82 in |
| Season Total: | 16.28 in |

Monday


Showers And T-Storms


Humidity & Barometer
Almanac
Moon

Humidity:

98

%
Dew Point:

49.6°F

Barometer:

30.08 inHg

Baro Trend:

Steady

| | |
| --- | --- |
| Sunrise: | 5:53am |
| Sunset: | 7:32pm |
| Moonset: | 8:11am |
| Moonrise: | 11:14pm |

Waning Gibbous
88%
Illuminated

UV Index Forecast
UV Index Forecast
NWS Weather Forecast - Outlook: Overnight & Monday
Overnight


Patchy Fog

Lo

50 °F

NWS forecast: Patchy fog. Mostly cloudy, with a low around 50. Northeast wind around 3 mph.

Monday


Showers And T-Storms

Hi

58 °F ↓

NWS forecast: Patchy fog before 7am, then rain showers likely and patchy fog between 7am and 2pm, then showers and thunderstorms between 2pm and 3pm, then patchy fog and showers and thunderstorms. Some of the storms could produce heavy rain. Cloudy. High near 58, with temperatures falling to around 52 in the afternoon. Northeast wind 3 to 12 mph, with gusts as high as 22 mph. Chance of precipitation is 80%. New rainfall amounts between three quarters and one inch possible.
USA Lightning Map
Snowfall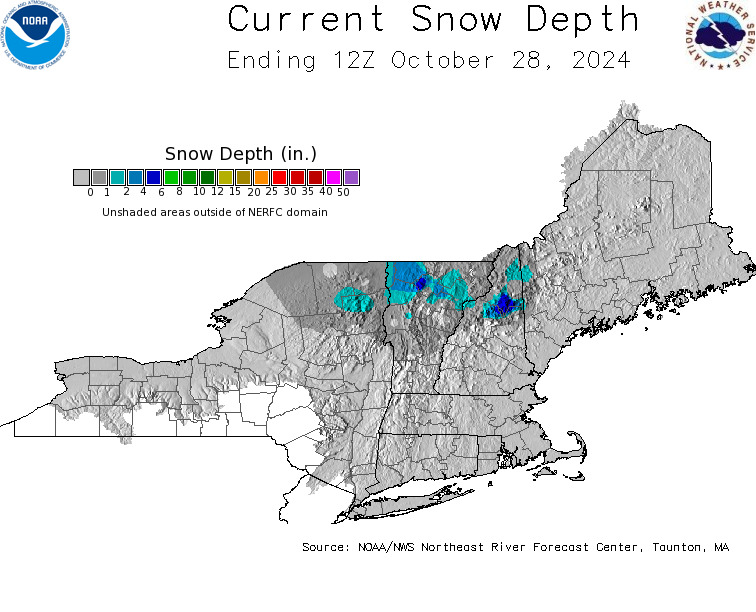 Revolver Visitor Map